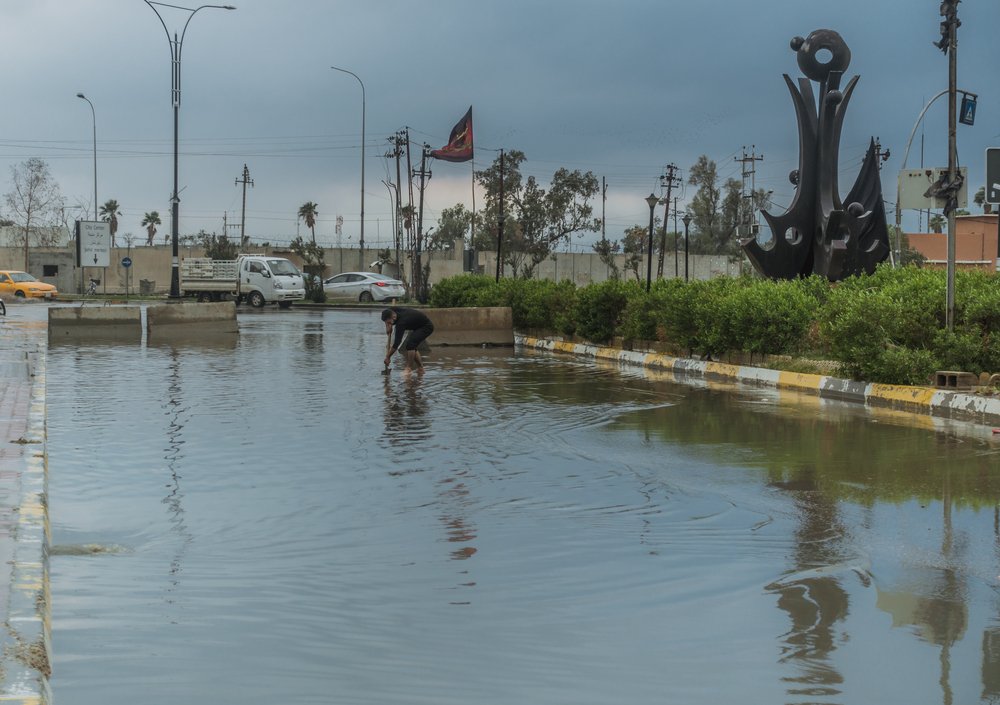 A $210 million World Bank project will improve the quality of drinking water supply and wastewater services to five million residents in Baghdad who suffer from water shortages and the outbreak of waterborne diseases due to inadequate infrastructure, rapid population growth, and the inflow of internally displaced people.
The Baghdad Water Supply and Sewerage Improvement Project, approved last month by the World Bank Group's Board of Executive Directors, will support the Mayoralty of Baghdad and the Baghdad Water and Sewerage Authorities through improvement in utility management, and generate employment during the construction, operation and maintenance stages of implementation. The project will also help reduce the incidence of water-borne diseases and improve the quality of life, health, and sanitation.
"The recently completed National Water and Land Strategy (2015-2035) indicates that Baghdad will need substantial investments in its water supply and wastewater treatment systems over the next twenty years. Given limited availability of public funding, attracting commercial finance will be critical for implementing this ambitious strategy", said Saroj Kumar Jha, World Bank Mashreq Regional Director. "In close coordination with the International Finance Corporation, this project will focus on creating a more favorable business environment, and on supporting the preparation of feasibility studies and transactions to enable private sector participation in the water sector."
The residents of Baghdad deal with daily water service interruptions, especially during the hot summer months. Baghdad is one of the governorates impacted by outbreaks of waterborne diseases. Leakage from sewer pipes contaminates potable water networks and groundwater aquifers, which aggravates health and environmental problems. Contaminated water supply and improper disposal of sewage force families to spend a significant fraction of their income on medical treatment and to purchase bottled water.
"Water supply and sanitation have immediate and major impacts on the quality of life of citizens", said Thikra Alwash, Mayor of Baghdad. "We are committed to improving public services for the residents of Baghdad and to alleviating the burden households face on a daily basis in getting clean and reliable water supply. We are confident that improved access to these services can significantly strengthen people's trust and confidence in the state and contribute to building social cohesion when it is most needed".
"Major cities like Baghdad face a growing population but have inadequate water infrastructure and service delivery capacity", said Abdulhamid Azad, Lead Water Resources Specialist and Project Team Leader. This project will improve the city's water and sanitations services as well as support the Baghdad Water and Sewerage Authorities in improving their institutional knowledge and preparedness in relation to water security and urban water management. Also, the project will finance capacity-building activities targeted to female technical and managerial staff to increase their professional skills and allow for career advancement within the Water and Sewerage Authorities."
The project will finance the construction of a service reservoir with a total capacity of 135,000 cubic meters, which will help the city manage its water supply better in case of climate-induced droughts. The project will also rehabilitate existing sewerage pumping stations thus reducing the public health effects of untreated wastewater discharged into the Tigris. The project will contribute to the reduction of physical losses by replacing about 130 km of water supply distribution network and the creation of district metering areas.